iGoogle Theme:.
Customize your iGoogle home page with the Carnegie Cyber Academy iGoogle theme!


Click here to add the theme
Animated Shorts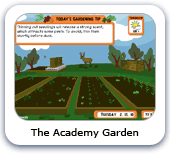 The cadets planted a garden to help make the Academy more green. Watch it grow!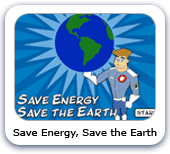 Officer Ward shows you 10 easy ways that YOU can help save the planet!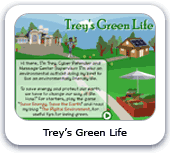 Trey does his best to live a green life. Discover the simple ways that he helps the environment daily.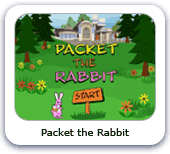 Help Packet the Rabbit navigate through the Internet!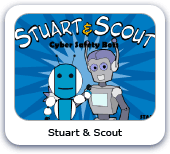 Stuart the Safety Bot and Scout have teamed up to help spread the word about online safety.
Games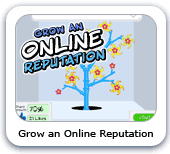 Growing a positive online reputation can be tough. Do you know what it takes?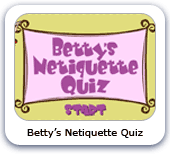 Are you a good Cyber Citizen? Take Betty's Quiz to test your netiquette know-how!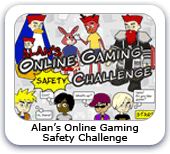 Do you know how to stay safe when playing online games? Try Alan's Challenge and find out!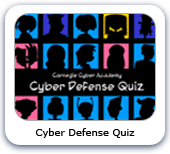 The Academy challenges you to a battle of smarts! Test your Cyber Defense knowledge with this Quiz!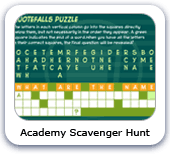 Follow the clever clues and use the decoder to unlock secret puzzles and win bonus prizes.
Can you solve all of Dr. Keen's challenging cryptograms?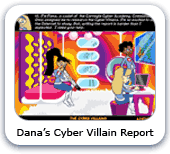 Help Dana finish her reports on Cyber Criminals so she can play!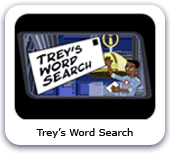 Kick back with Trey and hunt down some Cyber Defense words!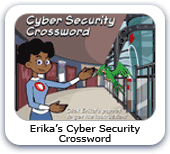 Erika's kooky crossword puzzles will put your brain to the test!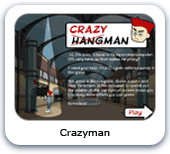 Alan needs your help fixing his computer before he goes crazy!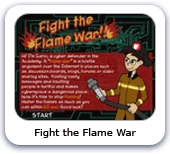 Help Carlo put out the flames before the Flame War gets out of control!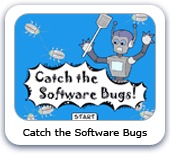 Help Scout catch all the computer bugs before the new semester starts!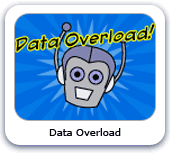 Help keep Scout from overloading his circuits by answering as fast as you can!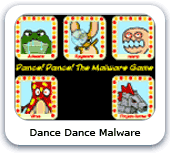 The Malware is mocking you! Use your Cyber Defense know-how to defeat those dastardly dancers!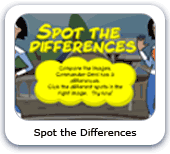 How sharp is your eye? Can you beat the clock and find all the differences?
Seasonal Games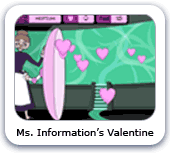 Can you stop Ms. Information from helping the Master Hacker escape?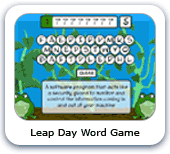 Hunt for cybersecurity words amidst the leaping adware!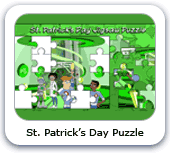 Celebrate St. Patrick's Day with a green jigsaw puzzle!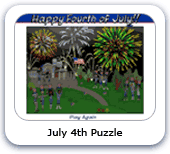 Celebrate Independence Day with an explosive jigsaw puzzle!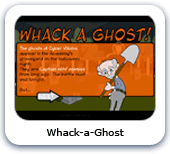 Help Captain Wits protect the Academy from a ghost invasion!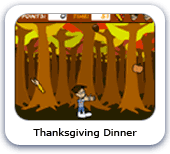 Can you help Carlo collect the food for the Thanksgiving feast?